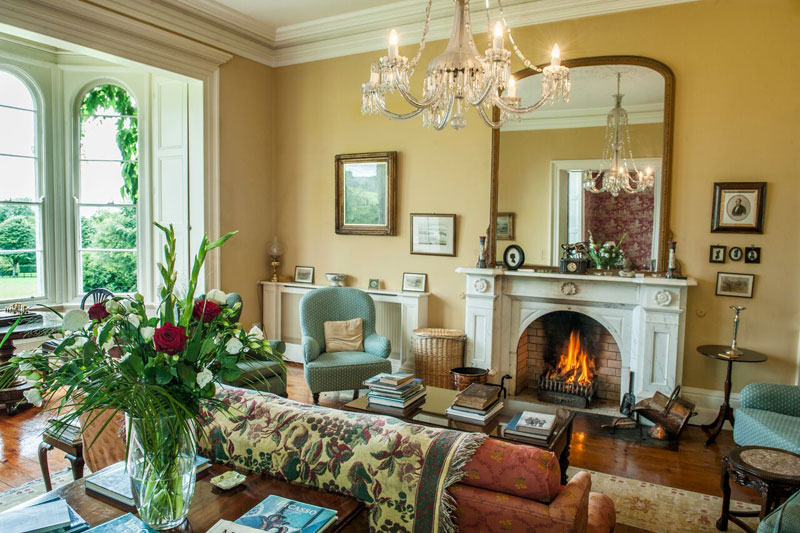 The Gold Sitting Room
Off the main hall is the large antique gold painted drawing room, the perfect complement to our Green Sitting Room. The antique fireplace mantle is white marble with a large gilt over mantle. The floors are antique original and polished with antique rugs with an upright piano and easy chairs with a fine antique round table in front of a large bay window.
Relax with a card game
After a busy day sightseeing around Killarney, many guests enjoy chess, backgammon and many other card games on our antique card tables. Plants, fresh flowers, books, antiques, art, other accessories along with stunning views make this a splendid and very comfortable room to relax in.
A manor home since 1746
Coolclogher House Killarney is a luxury historic manor rental home dating back to 1746, offering luxury holiday accommodation in scenic County Kerry. Set in a private 68-acre walled estate very private stunning views and gardens.
The manor has been beautifully restored to its former glory and our Gold Sitting Room is testament to this. The views and setting of the manor is unique and stunning… indeed, many of our guests say the pictures do not do it justice. The views are simply stunning!