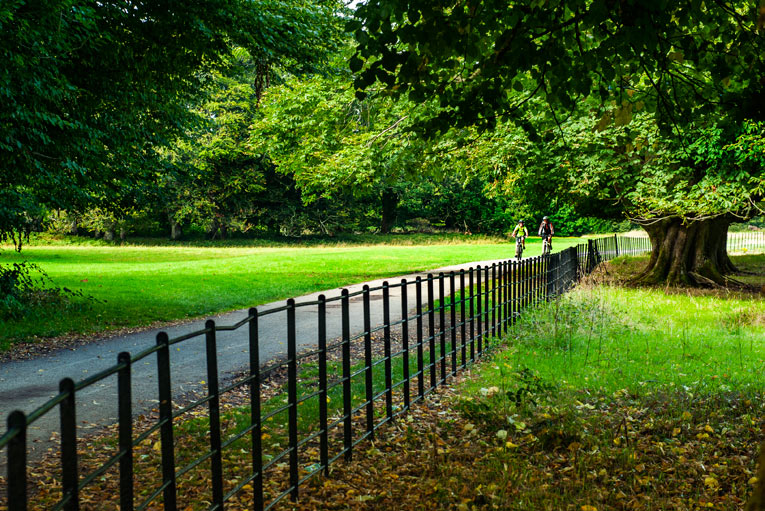 Walking & Cycling
Ireland is a wonderful holiday destination for Walkers and Cyclists with amazing scenery to be discovered around every bend in the road. Coolclogher House provides elegant accommodations for your Walking or Cycling holiday in Ireland. Renting the whole house on a Self-Catering rental basis for groups and families offers so much more freedom for guests.
"The mountainous regions of Kerry are older than the Himalayas and the Alps, and have the history of 400 million years etched in their contoured folds".
Whether you wish to trek to the top of Ireland highest mountain range, with Carrauntoohil mountain (3414ft), the highest mountain in Ireland or explore Killarney's ancient woodland glens and valleys or enjoy the beautiful Lakes Of Killarney, Coolclogher House can provide the base for a range of walks and cycling routes that will never cease to amaze and please you.
Here you can experience the total peace and tranquility provided by a landscape where the only noise is the babbling of a nearby stream, the bleat of sheep on the hillside or the rustle of the wind through the wild broom – sheer bliss!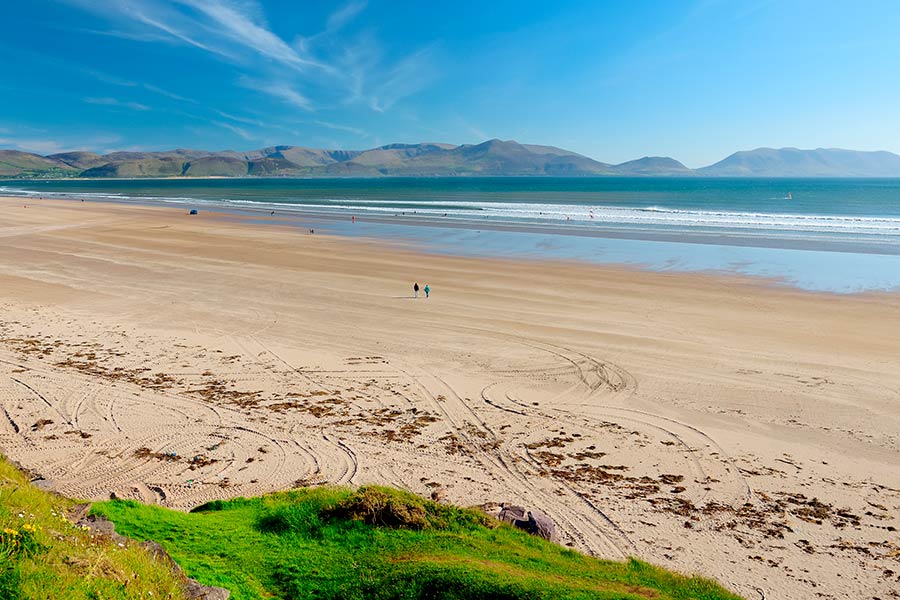 Sandy Beaches of Kerry
Miles of beautiful sandy beaches with clear blue water just 20 minutes from Coolclogher House. The perfect place to watch the sun go down at the end of an exhilarating day spent walking through the beauty of the County Kerry landscape.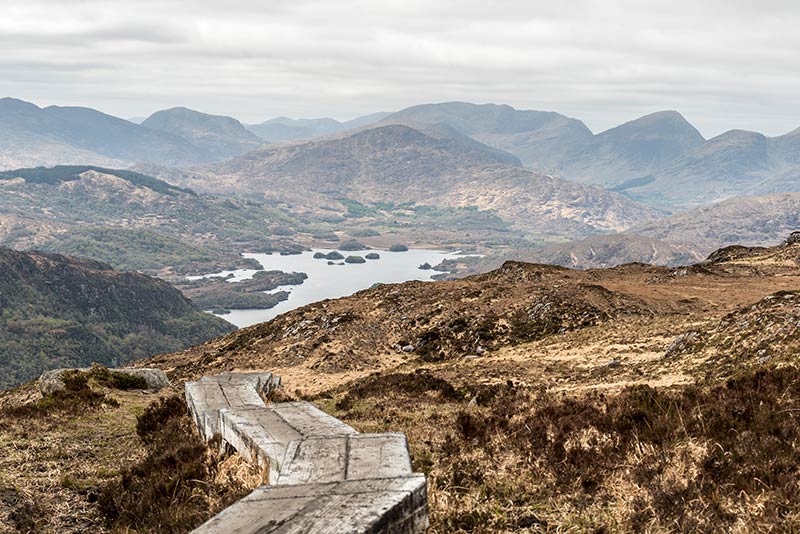 Walking in Killarney
Nearby Killarney National Park is the ideal wilderness for the committed walker, for those who want short, stimulating and exceedingly beautiful walks and for cyclists of all levels of fitness and enthusiasm.
One of the best walks circumvents Muckross Lake and is 13km of scenic splendour all the way. Another passes through Tomies Wood, a fine oak wood nestled between Tomies Mountain and Lough Leane and passing the picturesque O'Sullivan's Cascade.
The walk from Knockreer House to Ross Castle is offers some great views, while the slightly longer trek along the shoulder of Mangerton Mountain includes parts of the Old Kenmare Road.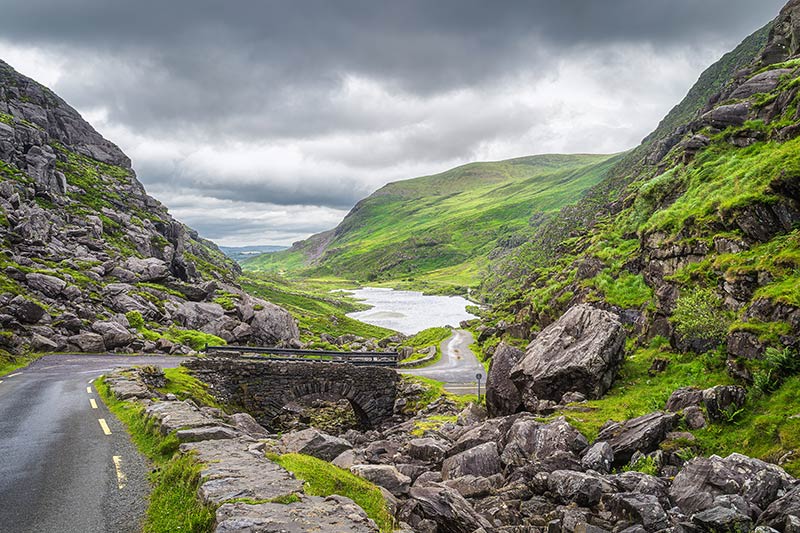 Gap of Dunloe
The Gap of Dunloe is a wild and rugged gap excavated by forging ice flows during the last ice age.
It is sign posted off the R562 road to Killorglin County Kerry Ireland and runs outside the western perimeter of the National Park.