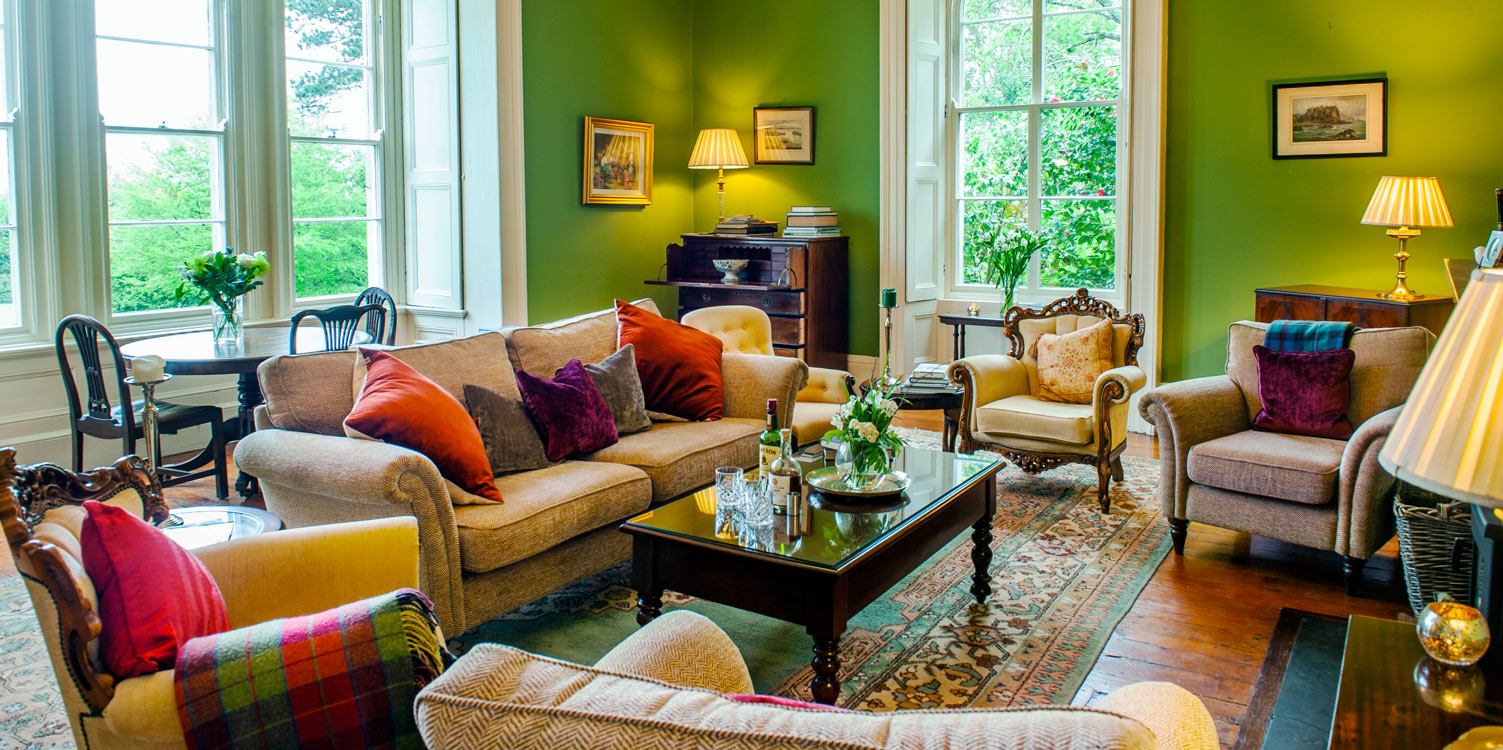 The Green Sitting Room
Coolclogher House has a luxurious green sitting room off the main hall. Guests renting the manor love the relaxed feel making it feel like home. The walls are painted a historic library green colour and the open fireplace is original antique marble, with a large gilt antique over mantle. The original polished wood floors are beautifully maintained, with a large antique rug. Large sofa and many comfortable chairs and large coffee table.
There is a mahogany games table, a secretariat and a round card table in front of a window with a large multi-channel large television in a mahogany cabinet.
The triple aspect arched windows face the extensive grounds and the mountains beyond the property. As elsewhere in the vacation house there are no window coverings, just beautifully crafted mouldings painted a historic white along with antique shutters. This is a real home away from home holiday home in Killarney.
The green sitting room is a wonderful space for guests who need to be in touch with work and business fast WiFi internet great light and views.
Recommended by Travel Guides
Recommended by top travel guides as one of the best places to stay in Ireland.
The house is a brisk walk or a five minute taxi ride into town.