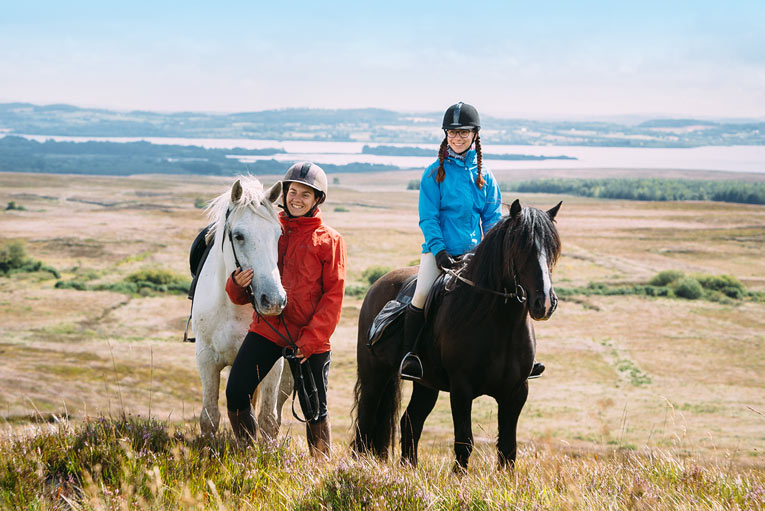 Children's Activities in Killarney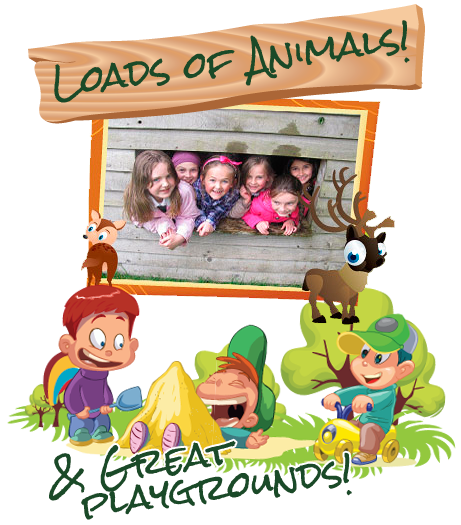 At Coolclogher House large holiday home in Killarney children and adults  are spoilt for choice there are so many activities and amenities. We can advise guests staying with us.
Things to do in the Rain
Visit a Castle, children love castles. Ross Castle Killarney and Muckross Abbey are favourites with guests at Coolclogher House vacation rental home in Killarney, County Kerry, Ireland. Visit www.killarneynationalpark.ie and www.muckross-house.ie for more information.
Swimming – there are many swimming  pools five minutes away that guests can use. They can also swim in the ocean many local Blue Flag Beaches locally.
Children love a trip to see an Irish music and dance show with Irish dancers and musicians a show many guests at this large manor rental have loved the past few years is Celtic Steps. www.celticsteps.ie
Kate Kearney's Cottage also have dinner and music evenings ideal for families . We can advise guests on many more options locally. www.katekearneyscottage.com
Kennedy's pet farm is an all-weather pet farm located 5 minutes drive from Coolclogher House Killarney. The farm is opened Monday-Sunday with no booking necessary. The working farm have many different animals with many baby animals born during the year. Children can also enjoy the playground. www.kennedyspetfarm.com
The INEC in Killarney (www.inec.ie) hold many shows such as Riverdance many famous singers perform at this modern events centre during the year.
Visit an Aquarium on a day trip incorporating a short boat adventure to see dolphins www.dingle-oceanworld.ie
Crag Cave is an all-weather visitor centre located a short drive from Coolclogher House. The caves are open daily. It also has a children's play area, falconry, restaurant and souvenir shop. www.cragcave.com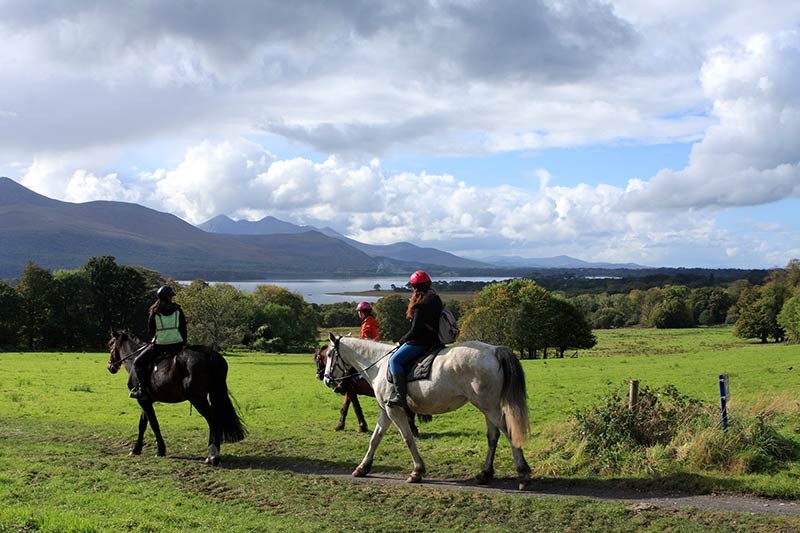 Outdoor Activities
Pony and horse riding many options for all age groups with or without experience. Guests staying at the luxury rental manor like Killarney Riding Stables (www.killarneyridingstables.com). They offer Trekking & Trail Riding in Killarney National Park for one, two, and three hours taking in views of Ross Castle & Ross Island and beautiful views of lakes and mountains five minutes drive from Coolclogher House Killarney. There are many other horse riding options very small children can go on a forest trail on small ponies that are being lead. We can advise guests of the best options.
Beaches many blue flag beaches nearby. Activities such as surfing and all kinds of water sport. Tuition and wet suits and equipment can be hired from companies such as and many more we can advise guests. Check out kingdomwaves.com and staroutdoors.ie  
Killarney National Park and Farms are located within walking distance from Coolclogher House. Many guests go for a run in the park early morning. A great opportunity to take  photographs of Torc Waterfall ,the gardens, The Lakes Of Killarney and Muckross Abbey and the wild Red & Sika deer. See killarneynationalpark.ie 
Many areas in the National Park suitable for small children to walk, cycling and run around and play ball.
Boat Trips on The Lakes Of Killarney. Hiring a boat is another option  we can advise guests during their stay at Coolclogher House
Rock Climbing there are many companies offering equipment and tuition. See kerryclimbing.ie
Tralee Bay Wetlands see nature up close. Visit traleebaywetlands.org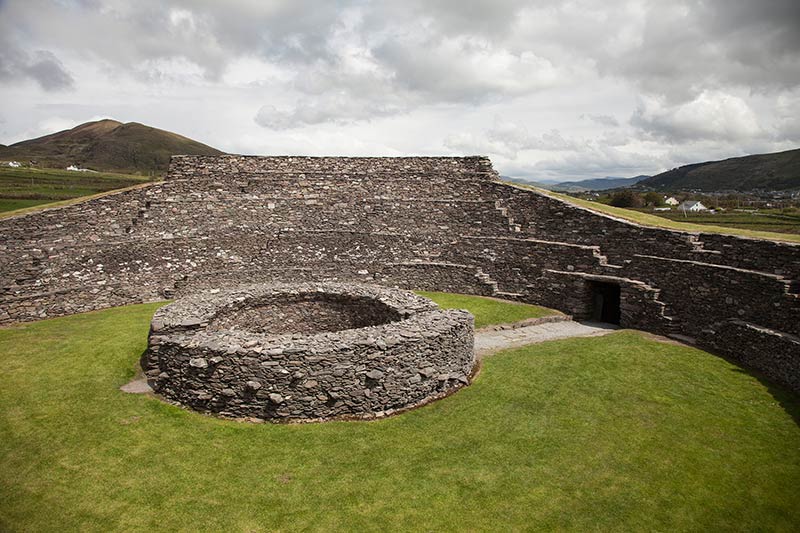 Ring Forts & Stone Circles
Staigue Fort in County Kerry is one of many old forts and ring forts dating back to 500AD and 800A. It is a great example of a larger forte. Ring Forts represent the best examples of non-ecclesiastical monumental architecture which survives in Ireland from the pre-Norman period. There is a great example of a Stone Circle in Kenmare very close to Killarney.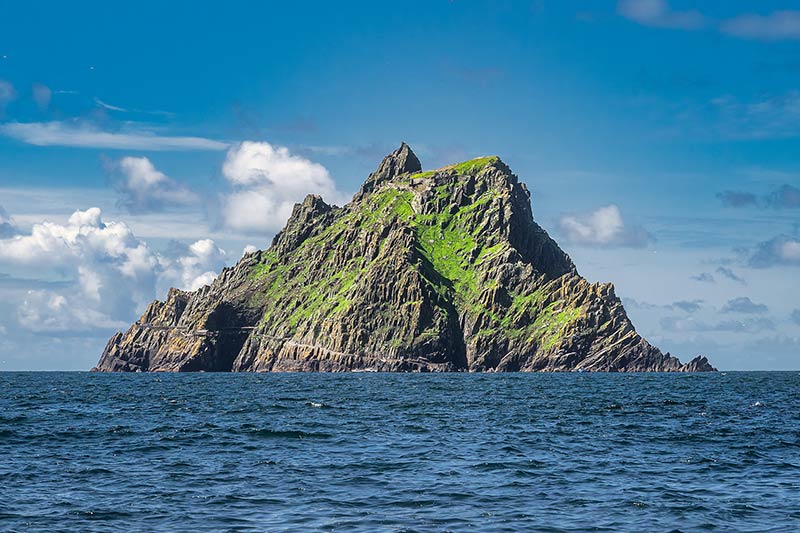 Tours
 Skellig Michael a Unesco heritage site can only be accessed by boats. There are two options landing tours which have to be booked there also have tours around the Island by many boat operators. Star Wars fans would love this day out as it was filmed here. Read more about Skellig Michael on coolclogherhouse.com/sightseeing  
Killarney Valley Tour – Gap walking, jaunting cars. horse riding and boats a full day out. Enjoy a 7 mile hike through a glacier valley, ride a horse or take a jaunting car, lunch and then a fantastic boat ride through the lakes to Ross Castle a great day with no driving all ages will enjoy this day trip. We can arrange this day tour for guests staying at Coolclogher House.
Another boat trip – from Ross Castle to Innisfallen Island back to Ross Castle enjoys breathtaking scenery. See the mountains and beautiful picturesque views. Guests staying at Coolclogher House have many options for boat trips we can advise your group/family.