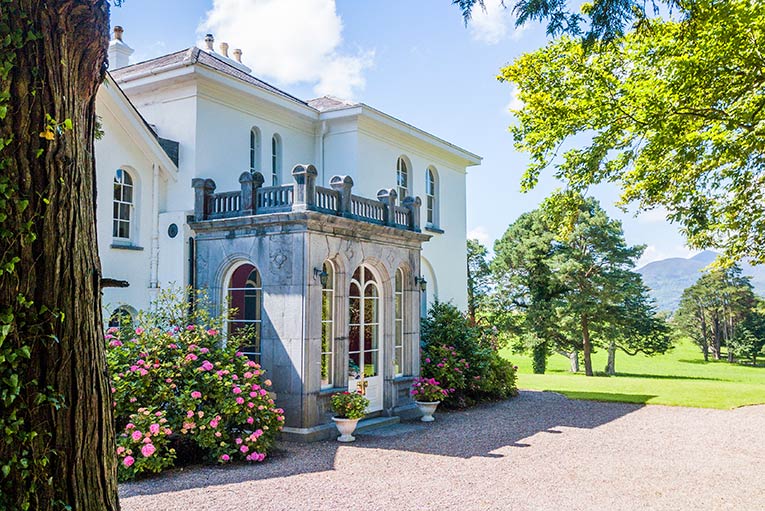 Coolclogher House Guest Reviews
What our guests have to say… from the Coolclogher House guest book
Dear Mary and Maurice,
It's been such a fantastic stay at your beautiful mansion. We felt warmly welcome from the first minute and feel sooo sorry that we have to leave this unique place today. We're looking forward to coming back a.s.a.p!
Thank you so much for being most kind to us,
Take Care
Dear Mary and Maurice,
Our first visit to Ireland could not have been better! Your home made our experience completely delightful! It is a wonderful place to come home to after a long day of sight-seeing. Our evening dinners led to 'game-time' that went far into the night. It was fun every minute we were here.
Thank you both for all of the attention you gave us throughout the week. We really felt 'at home'.
We look forward to returning as soon as we can!
Dear Mary and Maurice,
Thank you for the perfect location for our family gathering – we couldn't have dreamed up a better location. Your hospitality was out of this world.
See you again some day.
Mary and Maurice,
Thank you for letting us share your fab home and your hospitality. As you know we had a great week and the weather held out. Thanks for all the recommendations and especially Robbie, the fishing guide.
You live in a beautiful part of the world and it was fantastic to share it and experience the Kerry welcome.
If you will have us, we would love to come back and we will be in touch.
Thank you.