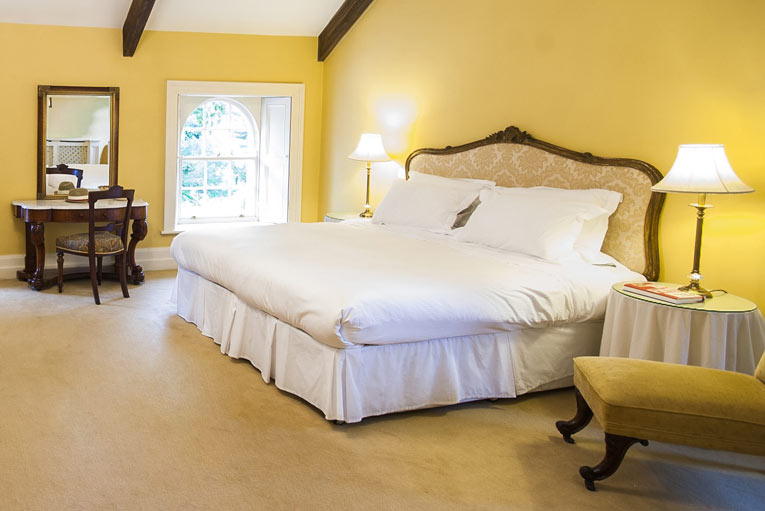 The Beams Room
Many guests love The Beams Bedroom suite at Coolclogher Manor House. There are seven luxurious guest bedroom suites and 8 bathrooms at the manor. This room is painted is a warm historic antique gold colour.
The upholstered headboard of the large super king-size bed adds a touch of luxury and a beautiful mirrored armoire is amongst the array of fine antique furnishings, that also include a wing chair, a marble topped dressing table and matching chair and a gold slipper chair.
The dark wood exposed beams gives this room real character and the low set  treble aspect windows flood the room with light, affording guests wonderful views of the gardens and stone walls that enclose the kitchen garden of Coolclogher House.
The large holiday rental house is walking distance to Killarney town but has a feeling of being in the Irish countryside a very unique location.
All bedrooms have been restored beautifully guests cannot believe the quality and workmanship that went into restoring such a large historic manor and estate a labour of love.