Killarney—Your Base for the Wild Atlantic Way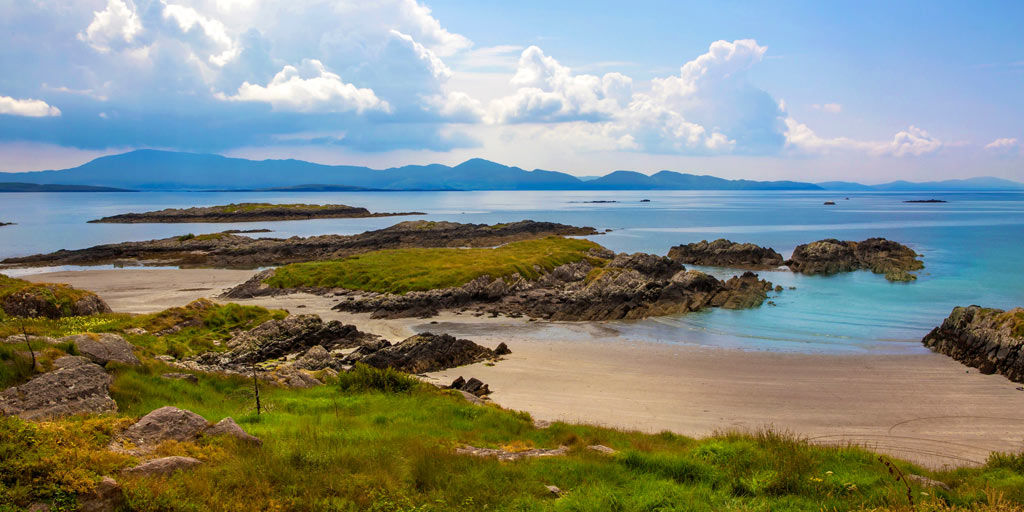 When you stay at Coolclogher House, you've chosen the ideal base for touring the Wild Atlantic Way. One of the world's best-kept scenic secrets, the Wild Atlantic Way is also the world's longest coastal driving route. This spectacular 2,500km adventure along Ireland's west coast is a route that many visitors will choose to dip and out of—and some of the best parts of it (a whole 350km of it) cut through the county of Kerry.
Whether you head in the direction of Kenmare or turn the other way and go toward the Dingle Peninsula, you've got some of the Wild Atlantic Way's best scenery in your sights. Both Kenmare and Dingle are magnificent in their own, entirely unique ways. Here are some of the jewels you might want to include on your trip:
Dingle Peninsula
The Dingle Peninsula shows the Wild Atlantic Way at its craggiest and most rugged. About an hour's drive from Coolclogher House, the Dingle Peninsula is a world away from the lush forests and sparkling lakes and rivers of Killarney. Follow the road as it winds its way around the cliffs of Slea Head and discover an unforgettable place right on the edge of the continent, where monastic sites, dramatic mountains, and the rolling waves of the Atlantic combine to create a magical experience.
When you get to Dingle town, head clockwise and follow the 46km route around the western tip of the peninsula. Give yourself most of the day to really immerse yourself in its magic.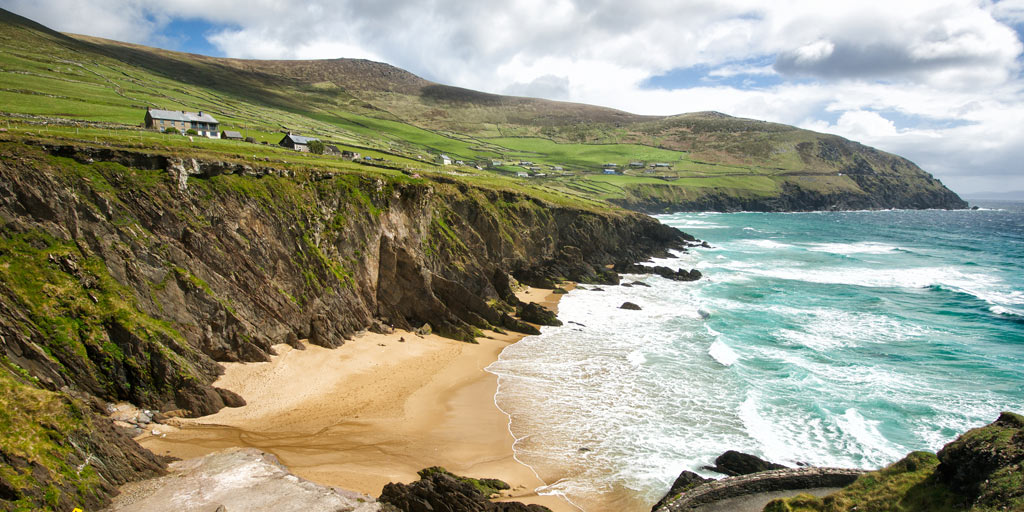 Kenmare
Head in the opposite direction, on the Ring of Kerry road, and discover Kenmare, just a 30km drive from Killarney. Kenmare is a delightful town nestled between the Ring of Beara and the Ring of Kerry. Lined with gourmet restaurants and great pubs, Kenmare is set among lush scenery facing the magnificent Atlantic Ocean, with craggy mountains to its back. Kick back, relax, and enjoy the views.
Ring of Kerry
Kenmare is just one of the towns on the Ring of Kerry that intersect with the Wild Atlantic Way. Other Ring of Kerry towns on the Wild Atlantic Way you should see are Sneem, Waterville, Cahersiveen, Kells, and Glenbeigh. When you get to Cahersiveen, take a short detour to Valentia Island—either via the bridge in Portmagee or on the ferry (summer only) in Renard, close to Cahersiveen. This small island is inexplicably free of tourists, with magic around every bend. From the dramatic lighthouse to the ancient tetrapod footprints, the slate mines to the cliff walk at Bray Head, Valentia is full of wonderful surprises.
You could spend a lifetime exploring the entire Wild Atlantic Way, but it you don't have that time, your best option could be to stay at Coolclogher House and explore the Kerry section.