Planning Your Wedding in Killarney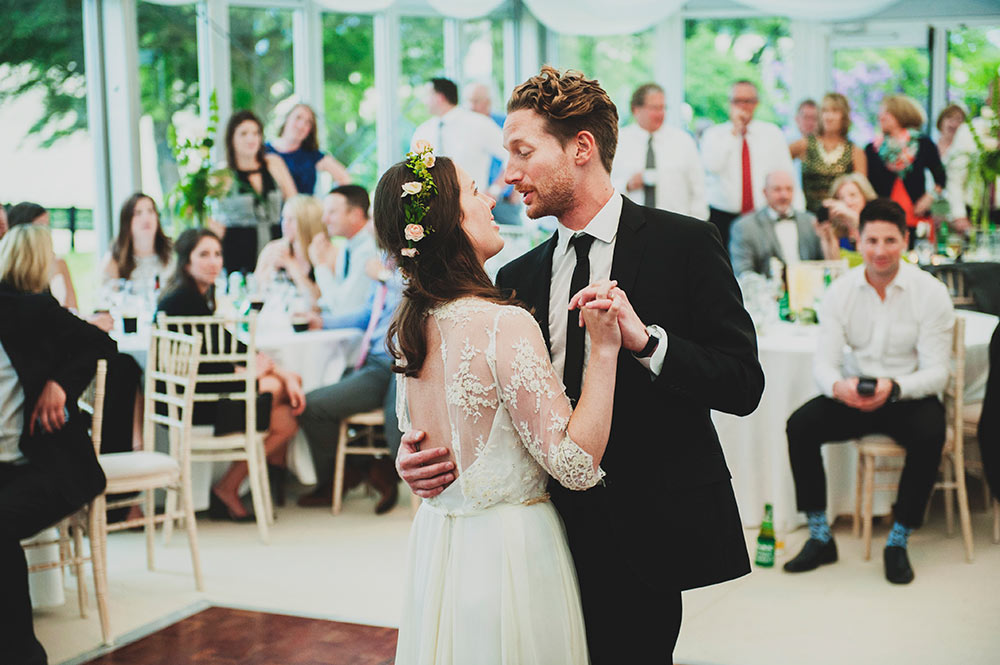 You want your wedding day to be the best day of your life—so why not host it in one of the most beautiful places on Earth? Surrounded by breath-taking scenery in the most enchanting corner of Ireland, celebrate your big day with your loved ones, safe in the knowledge that every detail will be magical.
The Perfect Location for a Perfect Day
Getting married in Killarney turns your wedding album into a work of art. Wherever you decide to host the ceremony, you are spoiled for choice when it comes to wedding photos. The ruins of Muckross Abbey in the heart of Killarney National Park in County Kerry is a popular location for photos and civil ceremonies, due to its deeply atmospheric setting and historic richness.
The park itself extends across almost 26,000 acres, so you won't be short of options. From the opulent setting of Muckross House & Gardens to the sparkling waters of Torc Waterfall and the striking monument of Ross Castle, there is no end of beautiful photo opportunities.
Everything You Need to Make Your Day Special
Apart from a magnificent setting for your big day, Killarney also offers all the services you need. From expert wedding planners to photographers with an artist's eye, everything you need to plan your day is available in Killarney:
Hairdressers
Makeup Artists
DJs & Wedding Bands
Stationery & Invitations
Wedding Cakes
Caterers
We can put you in touch with local service providers who will guide you through your plans and ensure all your arrangements are perfect, down to the finest detail.
Catholic Weddings in Killarney
If you are planning to get married in the Catholic Church, you will need to contact the Killarney Parish Office to make arrangements. To secure your preferred date and time, you must fill out a booking form and send an offering (suggested amount is €400) to the Church within two weeks of booking to confirm the time and date. If you are not from the parish of Killarney, you will need to provide your own priest (family friend, priest from your own parish, etc.) to celebrate the wedding ceremony.
All Together in the Heart of Killarney
For the biggest day of your life, choose the most exclusive destination. Coolclogher House, on the outskirts of Killarney town, is a magnificent country manor house that you can hire exclusively for your wedding. You don't even have to leave the property: Coolclogher House is licensed for civil wedding ceremonies, so you can have your wedding ceremony here, host your celebrations in a marquee in the lovingly tended gardens (or in the manor itself for small parties), and take your photos against a majestic backdrop of forests and mountains. Book the manor house for a week or more to ensure you and your guests enjoy a wedding experience that will be treasured forever.
Contact us to get started on planning your perfect wedding in Killarney.