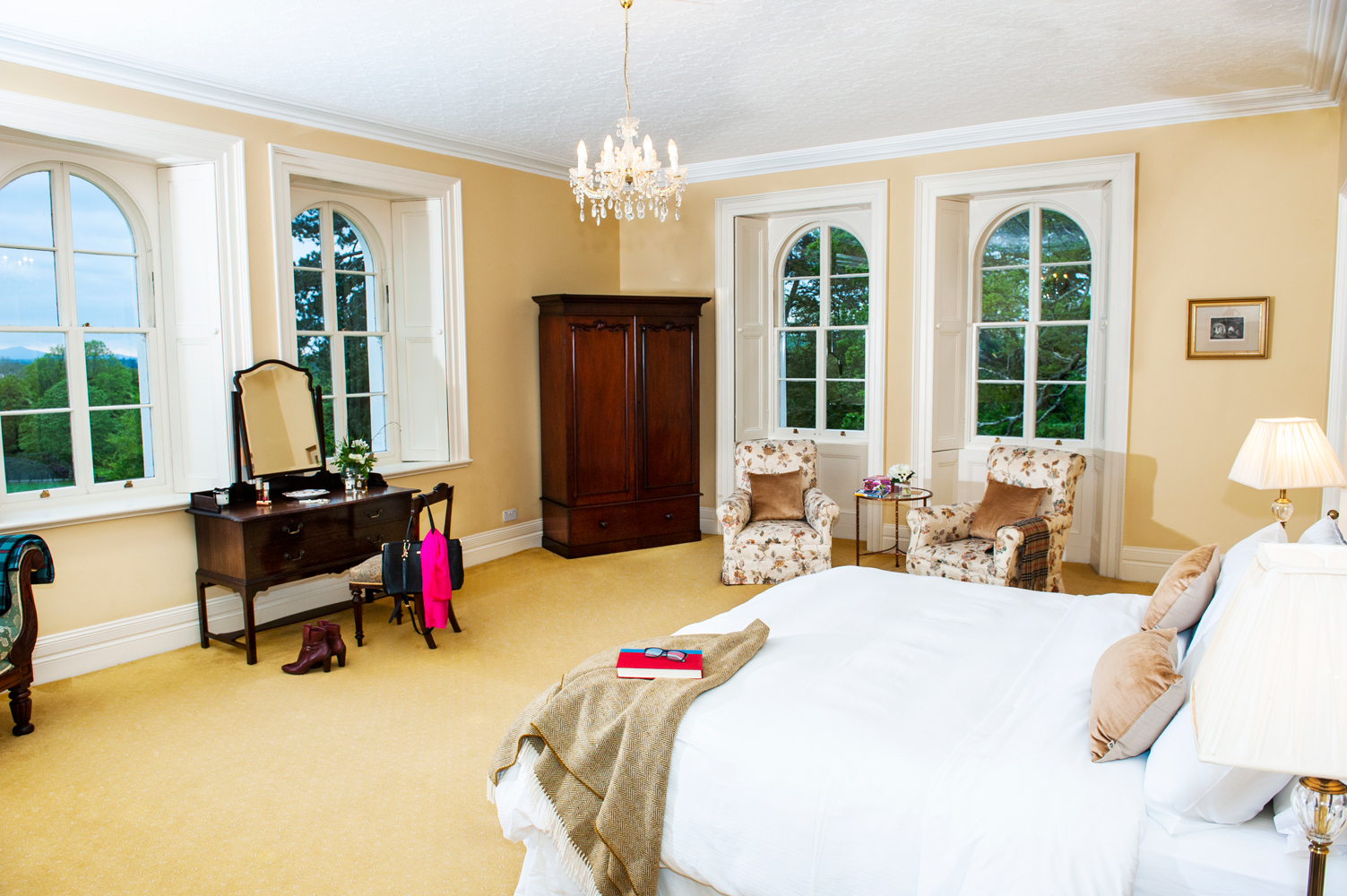 The Cream Bedroom
The Cream Bedroom at Coolclogher House rental offers guests the chance to escape back in time in this beautifully restored manor home activities to suit everyone never be bored. 
Guests are assured of a wonderful night's sleep in our beautifully appointed Cream Bedroom. As with all the guest rooms at Coolclogher House, Killarney, County Kerry, this corner bedroom is large, bright and comfortable with a modern king-size bed that compliments the array of antique furnishings. 
Our Cream Bedroom features an original fireplace with a stone mantle, a small sofa, an elegant antique armoire, and vanity table. The elegant tall windows on two sides allow fabulous views of the grounds, woods, and mountains. 
The Bathroom
This room has a private en suite bathroom which is very spacious, with a large claw foot roll-top bath and over bath shower. Modern bathroom fixtures allow guests the luxury of long hot baths but have been selected in a style that compliments the Irish Country House style of Coolclogher House. The gleaming wood floor has been given extra warmth with a large oriental rug.