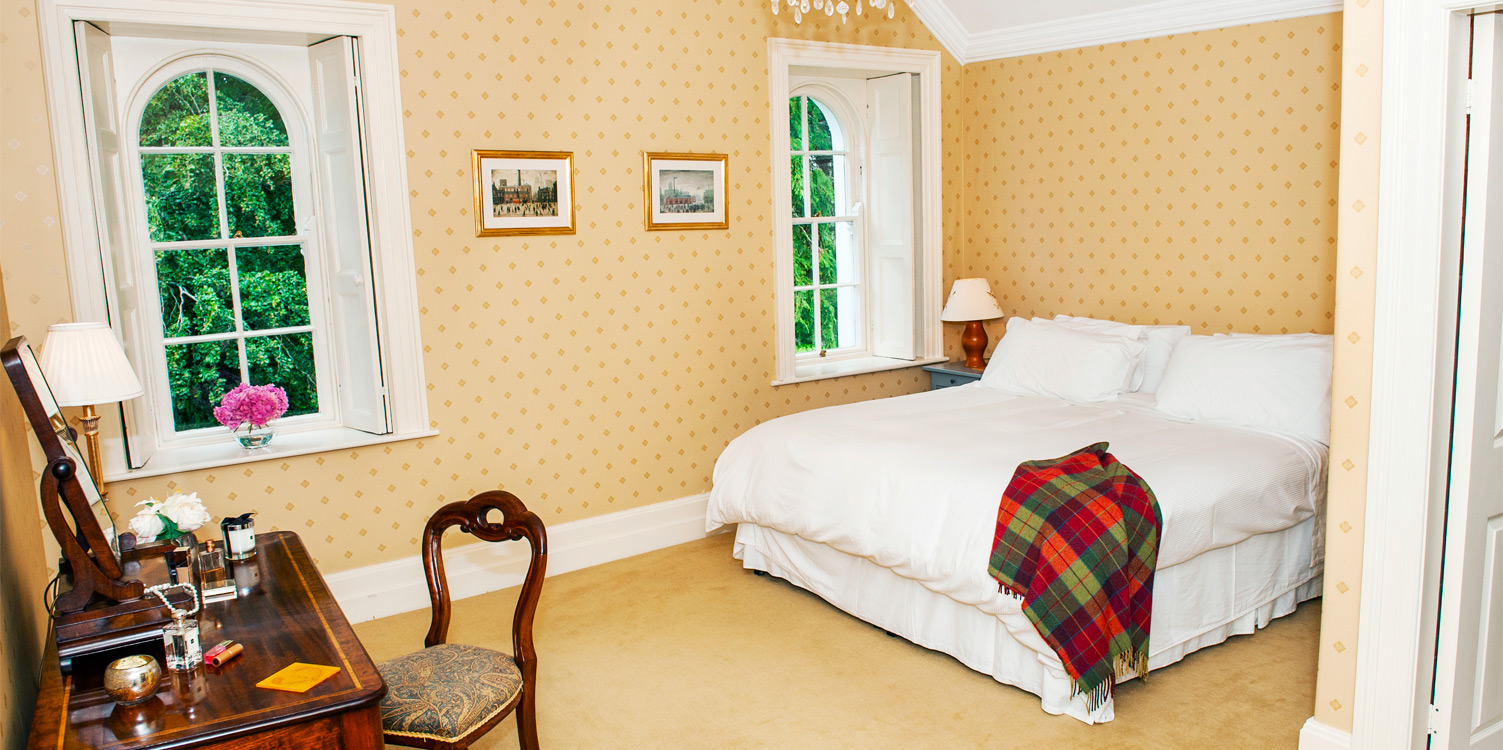 The Gold Bedroom
Our Gold Bedroom might not be the largest in the manor but it is still large by most standards and is a fantastic room to unwind at the end of the day. The room boasts relaxing views of the gardens towards the front of the rental manor.
The large arched windows still have the original glass from when they were installed, add to the atmosphere of this room. This is the ideal room to look out at our bird feeder. If you watch carefully towards the tree it is attached to, you will be able to spot our resident Red Squirrel.
There are comfortable easy chairs, an antique chest of drawers, large antique dressing table and a luxurious antique armoire. These are all complimented by lovely gold wallpaper and plush carpet.
The Bathroom
The room also has superior quality en-suite bathroom facilities and is fitted with a modern high-powered shower.
The large rental manor home is owner managed to an exceedingly high standard.
Many guests comment of the beautiful restoration works at the manor.